Students at Wesley Christian Academy receive a well-rounded education that stretches them ahead of Ontario Ministry expectations. As a result, many Wesley graduates go on to study at International Baccalaureate or Advanced Placement schools.
At Wesley, French education begins in Junior Kindergarten, maximizing exposure and experience with the language. To enhance student understanding of history, field trips are taken to places such as Black Creek Pioneer Village, Queen's Park, Ottawa, Quebec City, Medieval Times, and the Holocaust Education Centre. In Science class, students are given opportunities to conduct experiments to gain hands-on learning, bringing material to life. In Math, there is an emphasis on numeracy, with daily speed drills administered in class. Problem solving and computation skills are mastered by building on a strong foundation year by year.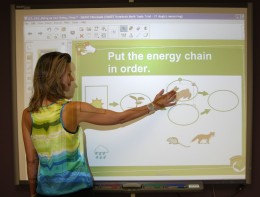 Teachers focus on equipping students with a broad range of literacy skills. From Junior Kindergarten to Grade 3, students' reading levels are tracked using the PM Benchmark tool. Senior Kindergarten students surpass PM Benchmark standards by midyear when they reach provincial standards of level 3/4. They progress quickly soon after into higher levels, preparing them well for Grade 1. Our Grade 1 students perform above Ontario Ministry expectations, reading chapter books intended for Grade 3-4 students. Leveled readers are readily available for students to choose from, ensuring students read appropriately challenging books. Teachers also conduct guided reading groups, allowing students to benefit from individual instruction in peer learning groups. Elementary students flourish because of Wesley's multifaceted approach to literacy. They master reading strategies such as inferring, predicting, questioning, monitoring comprehension, and visualizing to help them understand and connect to different text forms. Students master new vocabulary on a biweekly basis, learn important foundational rules of grammar, and study novels in class. When students leave Wesley in Grade 8, they are skilled in critical thinking and reading strategies, and are capable of producing writing that exhibits a strong understanding of grammar, mastery of vocabulary, and the use of the six traits of writing.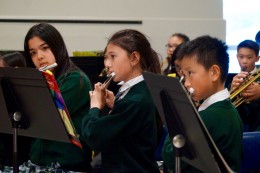 Curriculum at Wesley includes daily Bible class where key truths and character traits are reviewed and reinforced. Students are encouraged to live out what they learn through the leadership program and interactions with others. Physical education, visual arts, music, and drama give students an opportunity to express themselves and expand their education. Computer studies teach students how to navigate the virtual world with their safety and privacy in mind. Students hone their skills using iMacs, filming videos, designing multimedia presentations, conducting research, and creating Word documents.